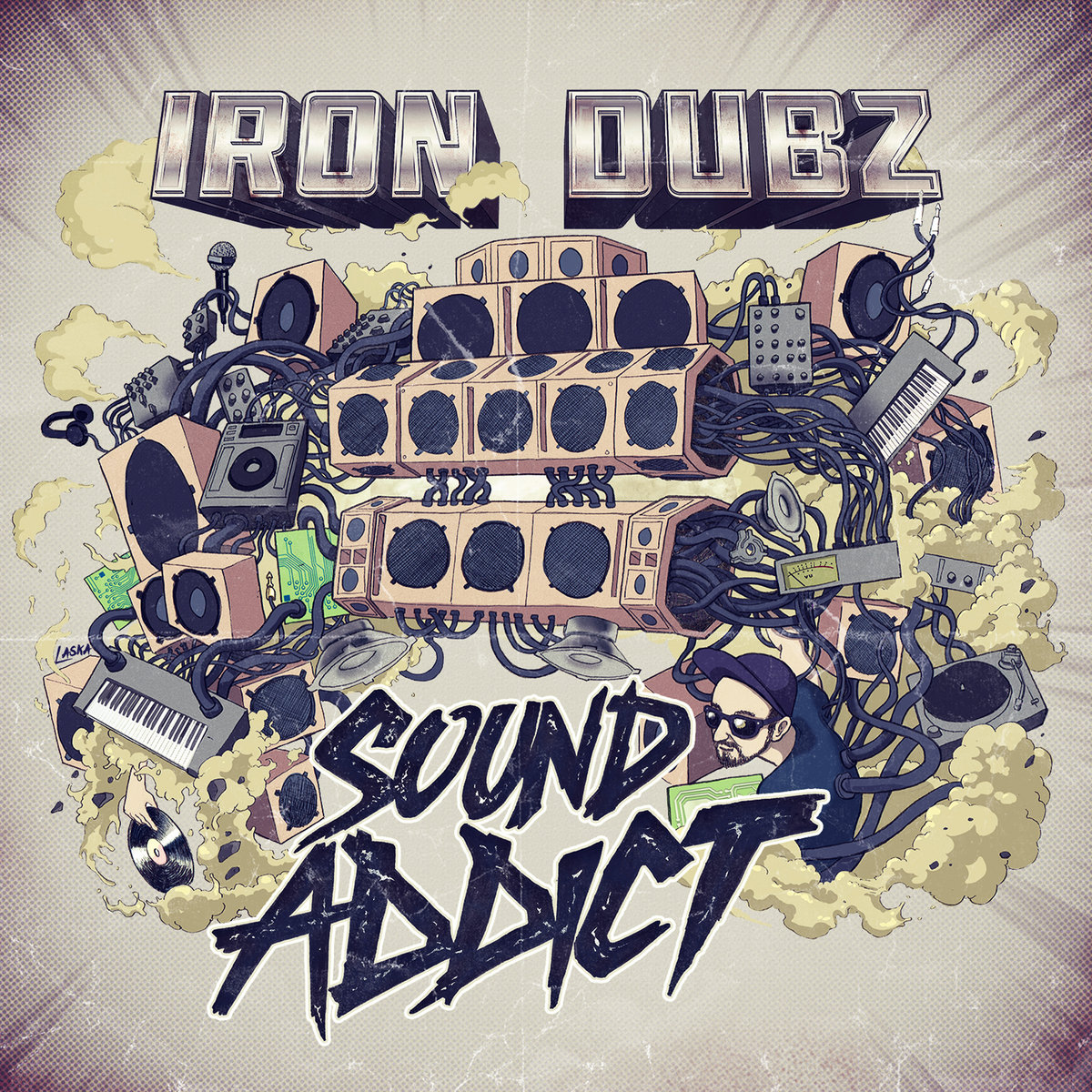 Iron Dubz started producing music in 2010, he has since released vinyls on his own label,as well as on various others such as "Black Redemption" or "Pure Niceness Records".
Played by the biggest sounds around the globe, like Iration Steppas, OBF, Blackboard Jungle or Jah Tubbys, his tracks range from powerful digital reggae and heavy dub stepper, specifically designed for sound system.
In session, Iron Dubz juggles between DJ set and sound system style, playing home made dubplates and unreleased tracks, always bringing an exclusive and brand new selection.
In 2017 Iron Dubz releases his debut album called "Sound Addict", demonstrating his versatility and translating the large pannel of his inspirations.